Pendant lights are the best way to add a character to any room space. They not only are the what illuminate the room, but they can also act as a piece of art in any space that can range from urban to modern.
However, the most crucial part is hanging your pendant lights correctly according to your space. The height at which the pendant lights are hung is essential as it decides your design as a statement. The understanding of the perfect fitting of pendant lights has defined the advent of modern design and décor. This market space broadens immensely with different variations of style.
The ESIA Media team merged these fantastic tips and tricks to select and light up your home. 
There are endless possibilities to select pendant lights for your designated space, and we recommend a good starting point to be deciding on your décor style or a theme you are willing to follow. Usually, people choose the shapes and sizes of the pendant lights next to match with the styling which you are planning on.
We found out that people usually consider these questions to make their decision:
The purpose of your lights
Deciding what function your lights are going to serve in your space makes it easier to select. Pendant lights are mostly preferred when: people need over-all light illusion, if they need it for clarity of a task, and if they want accent lightings for the area.
The intensity of the bulb affects the mood drastically. Thus, a theme is important to follow it. For example, if you need to diffuse the light softly around the room, you might select fabric pendant lights with fabric shades.
Tip: Energy-efficient and dimmable lightbulbs are great in certain situations as well, and they also help in an assortment of attractive styles.
The size of the space is essential
It is an essential aspect while selecting pendant lights for your room as the size of the lights must depend on your room, including the height of the area. Undersized fittings might look insignificant, whereas oversized pendants can clutter a space and impede a line of vision. As a rule, says, the larger the area, the bigger the lights must be.
If you want to illuminate the whole space, you must position the pendant accordingly. We also came across a technique known as clustering, which can be helpful in creating accent spaces in the corner of a room or embellishing a stairwell. Trial and error always come in handy in this situation, as tying out pendant lights at different heights, shapes, and colors will help you to understand the space and range.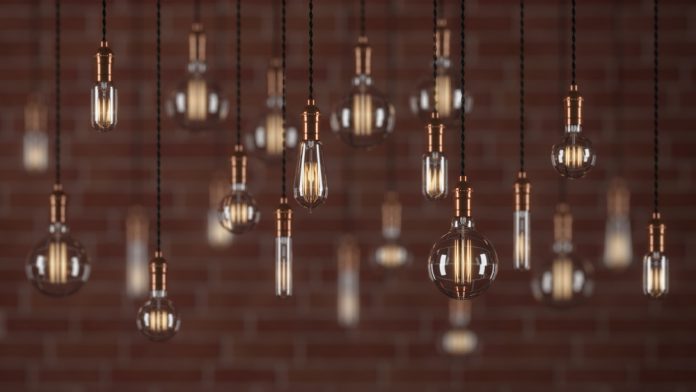 The height that you should hang lights on
There are some specific rules we follow in this situation:
Lights to be used as task lighting should be hung approximately 1.8m above the floor.
1.7m height should be kept hanging lights above the dining table.
Tall ceilings are great to hang pendants at about 1.9m from the floor.
Let us talk about materials.
Material selection is a tedious process, but it gets interesting when you have a theme or purpose in mind. It makes your shopping task easier and focused. If you prefer to portray your pendant in full focus, you might need to turn towards fabric, concrete, brass, or metal. Subtle looks can be approached by exploring options like rattan, glass, wood, or cork. Material talks about the focal point you want to showcase, so chose it wisely.
Different types of Pendant Lights:
Globe Pendants
This kind of typical pendant lighting contains classic spherical shades connected to the light. This option is fantastic to distribute the light evenly with a classic look.
Linear Pendant
One long tube of the bulb is usually used in this situation on a canopy. This simplistic look is approached in kitchens and bars.
Lantern Pendants
A vintage-style approach to the lighting situation is designed based on vintage streetlamps and comes with massive lamp holders.
Glass Pendants
This type of pendant contains glass shades in myriad shapes and colors. They can be see-through or opal as well.
Multi-light pendants
It is one of the most classic looks. These pendant lights come in distinct forms. On one end, it consists of numerous light sources of arms extended from a core. On another end, they might contain multiple suspension cords connect to the ceiling.
Although these tips are great for the hanging of pendant lights, your overall thoughts should always be considered at the end.

For more very cool pendant lighting tips visit Sydney's Best Buy Lighting website here: www.bestbuylighting.com.au