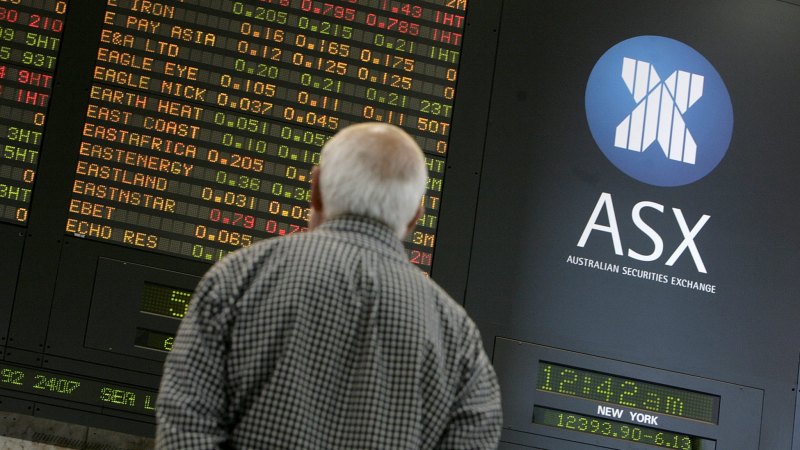 Gold miner Rex Minerals plans to spend up to $1.8 million buying and re-starting and old privately-owned gold mine in Nevada, USA, of which its chief executive and chief financial officer already own a share.
It has signed a non-binding head of agreement to purchase Hog Ranch Gold Project, formerly owned by Western Mining Corporation. It says assay results have identified a large blanket of gold "previously considered uneconomic at a time when the gold price was circa US$350 and ounce". The price is currently around $US1400 per ounce.
Rex is offering the Hog Ranch owners 10 million Rex shares, currently worth 6 cents each, plus a further 20 million if certain hurdles are met. Hog Ranch Group was formed in 2013 and has an exclusive mining lease over the project. It has eight shareholders, including Rex Mineral's chief financial officer Amber Rivamonte, and chief executive officer, Richard Laufmann.
AirXpanders, which manufactures air-filled breast implants, has just announced it will sack 27 staff and cease operations. Shares are currently flat at 3.5 cents but were trading as high at $1.18 in 2016.
"In addition, the Company is notifying customers that it is ceasing sale of all products immediately, and will not be providing customers service or sales support after Thursday, July 18, 2019." It plans to file for bankruptcy in the United States. It will reduce its workforce from 35 to eight "with further reductions planned for the near future".
The surprise comes after yesterday's announcement that board member Zita Peach had resigned, and that it had received US Food and Drug Administration approval for a new smooth shell version of its AeroForm implant. Major shareholders include Greencape Capital and Viburnum Funds. On 10 July it advised the Australian Therapeutic Goods Administration would suspend sales of its AeroForm implants for six months following a review of all registered breast implants and breast cancer.
"Although the notice considers that there are grounds to conclude that the potential risk of breast implant associated anaplastic large cell lymphoma (BIA-ALCL) associated with AeroForm, the TGA considers that there are ground to conclude that the potential risk of BIA-ALCL associated with the device outweighs any benefits of the device."
Shares in BHP are up 0.6 per cent to $41.42 this morning after its fourth quarter update revealed it met its revised guidance for both iron ore and copper for the full financial year, and exceeded full year production guidance for petroleum.
Mining reporter Darren Gray writes: The world's biggest miner BHP has finished the financial year on a solid footing, with an 11 per cent jump in total production across its suite of commodities setting it up for a strong full year result in August.
Production of the miner's biggest cash generator, iron ore, jumped a hefty 12 per cent in the quarter compared to the March quarter, as volumes recovered from the impact of Tropical Cyclone Veronica which hit Western Australia and disrupted operations in March.
Analysts are tipping a hefty full year profit from BHP and significant dividends when it reports its full year results next month. The consensus among analysts according to Bloomberg is that the miner will report a full year net profit of $US10.26 billion ($A14.59 billion), which would be well ahead of fiscal 2018's $US8.93 billion result.
BHP is forecasting total iron ore production for the 2020 fiscal year of 242 million tonnes to 253 million tonnes, a rise of 2-6 per cent on the fiscal 2019 production.
Last night ship-building company Austal told the market it expects to make earnings before interest and tax of $92 million for 2018-19 and deliver revenue within its guidance of between $1.8 billion and $1.9 billion. Shares jumped 12.4 per cent when the market opened to $4.00.
It has also provided guidance for 2019-20 of "earnings before interest and tax of not less than $105 million".
"Of note, Austal now holds a substantial order book of commercial ferry contracts, with recent major investments made at the Company's Australasia shipyards now driving growth in shipbuilding throughput," the company told the market. Its shipyard in the Philippines has trebled construction capacity and it is opening a shipyard in Vietnam.
Analysts also upgraded the stock with Citi increasing its target price by 46 per cent to $4.04 and Macquarie Research increasing its target price to $4.00.
"Austal continues to execute well," the Macquarie team writes. "Ongoing operational efficiency improvements across the US & Australasian facilities provide a clear path to sustainable earnings growth medium-term. The core Littoral Combat Ship (LCS)/Expeditionary Fast Transport (EPF) programs are mature, reducing construction risks, and supports Austal's confidence in providing 2019-20 guidance 11 per cent ahead of consensus forecasts."
Listed funeral services provider, Invocare, has struck up a conditional purchase agreement to buy the Toowoomba-based family run business Australian Heritage Funerals.
Invocare currently operates Hiram Philp Funerals in that region and the deal will allow it to use facilities owned by Australian Heritage Funerals, including the funeral home, mortuary, and chapel.
"Invocare intends to fund the transaction from its existing financing facilities and considers it to be immaterial to the broader Group," it tells the market today. Shares last traded at $16.35.
The Estia Health class action was first flagged in Feburary this year, but the company this morning told the market documents have now been filed in the Federal Court. You can read the background story from the Financial Review here. The case alleges Estia failed to disclose to the market the serious difficulties the business was experiencing in the lead-up to the publishing of its 2016 financial year results and its fiscal 2017 guidance. Shares last traded at $2.77.
This morning Estia said: "The proceeding alleges breaches of market disclosure obligations in 2015 and 2016 and has been filed on behalf of shareholders who, between 12 August 2015 and 6 October 2016: (i) acquired an interest in Estia shares; of (ii) acquired a long exposure to Estia shares by entering into equity swap confirmations in respect of Estia shares."
"Estia will vigorously defend the proceeding. Estia is not in a position to state whether the proceeding is likely to have a material impact on its financial position or performance."
IG MARKETS SPONSORED POST
ASX futures were down 12 points or 0.2% to 6570 at 7am AEST
AUD -0.4% to 70.13 US cents
On Wall St: Dow -0.1% S&P 500 -0.3% Nasdaq -0.4%
In New York: BHP -0.5% Rio -1.8% Atlassian -1.7%
In Europe: Stoxx 50 +0.6% FTSE +0.6% CAC +0.7% DAX +0.4%
Spot gold -0.8% to $US1403.35 an ounce at 3.14pm New York
Brent crude -2.4% to $US64.87 a barrel
US oil -2.6% to $US58.02 a barrel
Iron ore +0.6% to $US122.15 a tonne
Dalian iron ore -0.7% to 903.5 yuan
LME aluminium +0.4% to $US1850 a tonne
LME copper +0.5% to $US6012 a tonne
2-year yield: US 1.86% Australia 0.95%
5-year yield: US 1.88% Australia 1.03%
10-year yield: US 2.11% Australia 1.40% Germany -0.25%
10-year US/Australia yield gap near 6am AEST: 71 basis points
IG MARKETS SPONSORED POST
Overnight trade might be considered an elegant microcosm for the affairs of financial markets right now. The news flow shifted from mixed, to bearish, to bullish, then back to mixed again. The story began with a US Retail Sales data-beat, that cast doubts on the Fed's need to cut interest rates. That doubt was compounded by more soft bank earnings in the US. The mood then turned decidedly nervous on headlines US President Trump stated his willingness to increasing tariffs on China if he wanted. Before sentiment was salvaged by a speech from Fed Chair Jerome Powell during which he re-affirmed his openness to lowering rates.
The ultimate result on Wall Street being a slight play out of riskier assets and into safe-haven assets. The S&P500 receded from its all-time highs to fade back towards the key-psychological level of 3000. Long-term US rates climbed as markets priced-in a marginally better outlook for US consumption. That gave a boost to the US Dollar, which drove the AUD towards the 0.7000 level once again, and pushed gold prices back to the $US1400 mark. The lead sets up the Asian session for a soft-start, with SPI Futures suggesting the ASX200 ought to extend its three-days of declines and dip around 4-points at the open.
Good Morning and welcome to Markets Live blog.
Your editor today is Lucy Battersby (lbattersby@theage.com.au).
This blog is not intended as financial advice.