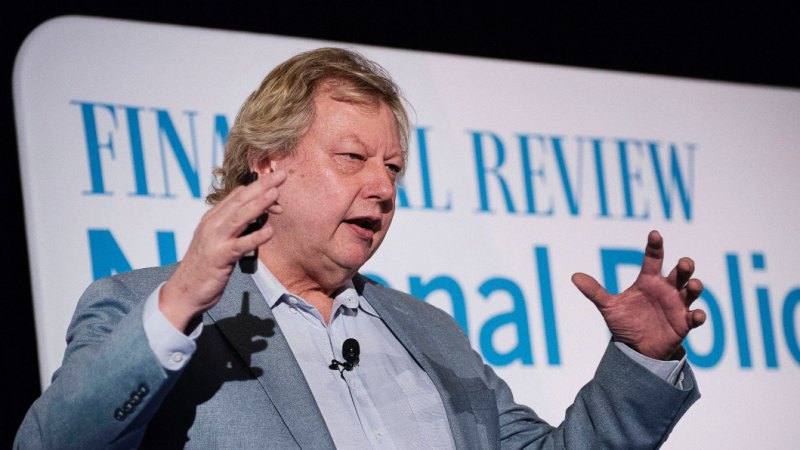 One slide in the presentation noted that logistics providers around the world are facing a climate of 'government scrutiny, increasing fines and punitive penalties'. WiseTech argues its software can reduce these risks. "Regulatory and trade changes are tailwinds for us," the deck read.
Shares in the company are up more than 30 per cent for the year to date but some analysts are sceptical about the market hype driving the stock to current levels. The top valuation of the stock, according to Bloomberg, is Evans & Partners' with a price target of just $22.77.
Loading
The lowest valuation comes from Morningstar which has a valuation of just $7.60.
Some investors have been ringing alarm bells about the valuations of Australia's high flying tech stocks, including Wisetech, Afterpay, Altium, Appen, and Xero.
Morningstar analyst Gareth James put Wisetech in the same basket as accounting software provder Xero: his firm likes the company's underyling business but not the valuation the markets are attaching to it.
"On valuation grounds, from what they've said, it's very difficult to get to the valuation they are now without massive growth," Mr James said of the current share price.
"From our perspective we typically err on the side of caution," he told the Sydney Morning Herald and The Age of its price target on the stock.
Morningstar's valuation is based on its forecasts of Wisetech's discounted cash flows. The valuation model assumes Wisetech's underlying profit after tax increases at a compound annual growth rate of 19 per cent over the next decade to $240 million by 2018.
Mr White has focused on the company's high growth prospects and defended this strategy in the face of market disappointment at its December half years earnings result and skepticism over how much its revenue growth is driven by acquisitions.
"This is a growth company, we are revenue driven," he said after the half year result in February.
"Profit is a very, very strong part of our culture, but it is not the only thing that drives the company, we want to grow the market and become the operating system of the global logistics (industry) and you can't get there by profit, you've got to get there by growth," he said.
Colin Kruger is a business reporter. He joined the Sydney Morning Herald in 1999 as its technology editor. Other roles have included the Herald's deputy business editor and online business editor.