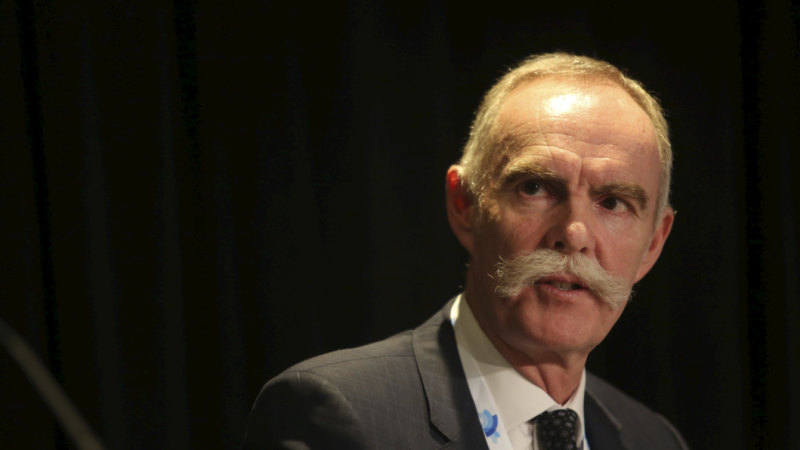 But he said the trend had contiuned this year, despite the royal commission coming to an end, with inflows in some months outstripping what it saw last year.
Loading
Mr Silk said the $16 billion in new money coming into the fund was an increase of roughly 90 per cent compared with last year, and most of the new money had come at the expense of for-profit funds.
"The vast bulk of the increase from previous years has come from the big four banks and AMP," Mr Silk told journalists after an Australia Israel Chamber of Commerce lunch in Sydney, at which he spoke alongside outgoing chair Heather Ridout.
As the fund's assets continue to swell, Mr Silk said its goal was not growth for its own sake, and the new money had to drive better performance for members. With the fund expected to balloon in size in years ahead, he said it would increasingly invest in overseas assets, and it would do more of its own investment management, rather than via fund managers.
"The next wave of change is to be a much greater allocation offshore, and a much greater direct investment."
Ms Ridout said the fund expected to deliver returns of about 7 per cent for the financial year that will end in June, but in future years, she said the world economic look was "a bit softer."
Ms Ridout, a former Reserve Bank board member, said global politics had "intruded" on investment markets more than she had seen before, meaning funds had to factor in issues such as trade wars.
"I think we're into a slower world going forward, and the post-GFC double digit return I think is probably, unfortunately, not going to necessarily characterise the next five years, but who knows," Ms Ridout said.