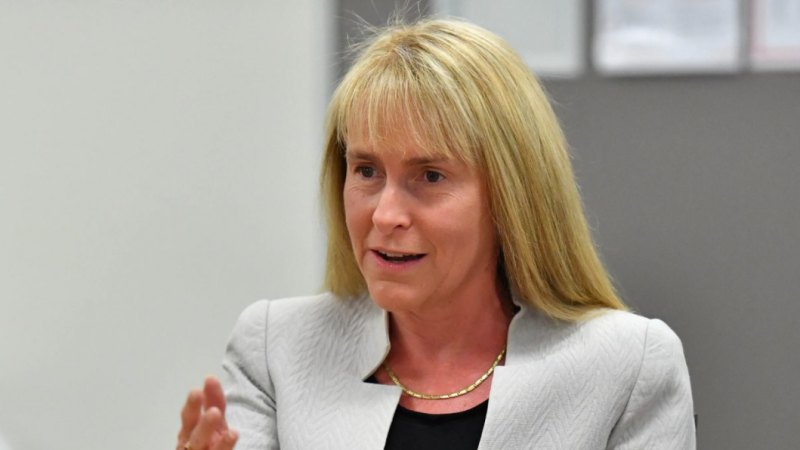 "We're currently reviewing those proposed changes and we will complete the analysis and give our feedback to APRA in a couple of week's time."
Loading
The comment came as lenders including National Australia Bank and Bank of Queensland moved to cut interest rates on fixed-rate mortgages, while Greater Bank became the first lender to cut one of its rates below 3 per cent.
RateCity said Greater's 2.99 per cent offer for a one-year fixed rate for owner-occupiers was the first it had seen of less than 3 per cent.
Many of the cuts being offered are focused on two and three-year terms, with BOQ unveiling what it said were market-leading two and three-year rates for owner-occupiers paying principal and interest, of less than 3.5 per cent.
Bendigo is Australia's fifth largest retail bank, and like rivals, it is facing a softer outlook of slowing credit growth, pressure on margins and rising compliance costs.
Following the appointments of Ms Hey and chief executive Marnie Baker, who last year became the bank's first ever female CEO, Bendigo will become only the second company in the ASX 300 with a female chairman and CEO.
Ms Hey said this should not be as rare as it is, but the number of companies with a female chairman and CEO would rise as boards recognised the benefits of greater diversity, and as more women participated in the workforce.
"Given females are just over 50 per cent of the population, it should not be abnormal but of course it is," said Ms Hey, who has been on Bendigo Board since 2011, and is also a non-executive director at Qantas, AGL Energy, and Cricket Australia.
Ms Hey, who will succeed Mr Johanson as chair in late October, signalled the bank would persist with a strategy that has emphasised its links to communities, a plan the bank believes should help it win share after the damage to rivals' reputations at the royal commission.
"Now more than ever is the time in which putting customers and communities at the heart of the business is where we have always been, and I think that's exactly where we will continue to be for the future," she said.
Mr Johanson is stepping down after 13 years as the chairman of the regional lender, and 31 years as a director.