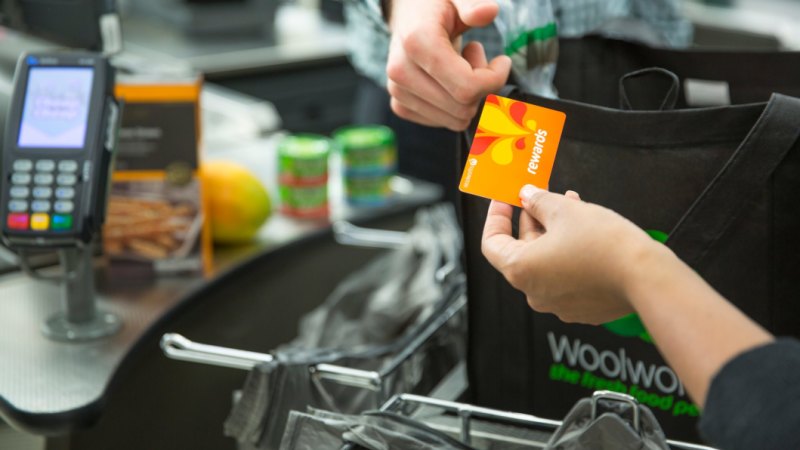 But that will become more sophisticated over time, Mr Saligari said, with the ability to offer discounts or special offers to customers they know are sensitive to price, while charging full prices to customers who will buy the same product whether it is on sale or not.
Loading
That means Coles and Woolworths can start allocating their promotional spending more efficiently, based on how customers are likely to respond, with artificial intelligence monitoring the success of each promotion and improve them as time goes on.
"Allocating expenditure to intermittent shoppers that are likely to switch a purchase from a competitor would likely be a better use of promotional expenditure than a similar promotion to a loyal customer," Mr Saligari said.
For every $1 shoppers spend at a supermarket, 20¢ is spent by supermarkets and brands promoting that product, Credit Suisse said, meaning even a moderate reduction in the cost of attracting sales would be a material benefit.
Mr Saligari said that would give Coles and Woolworths an upper-hand against their smaller competitors, who did not have the same volume of data or ability to invest in analytics to make sense of it. They take back market share from Aldi, and continue to steal customers from independent supermarkets, supplied by the wholesaler Metcash, he said.
"The respective Rewards and Fly Buys programmes of Woolworths and Coles provide an unmatched capability to engage with customers on a unique basis," Mr Saligari said.
"Which when linked to the vast transaction volume through their stores and digital properties… provide an almost unprecedented amount of transactional data to leverage through a growing AI analytical capability."
On the back of its research, Credit Suisse upgraded its rating for Coles from underperform to neutral, and downgraded Metcash from neutral to underperform. Its neutral rating for Woolworths was unchanged.
Woolworths' data and AI efforts are driven by its Woolies X division, which combines its loyalty and digital teams. It is considered to have a step-up on Coles after buying half of analytics firm Quantium Group back in 2013.
Coles was spun out of the conglomerate Wesfarmers last year, but the two companies have kept an equal stake in flybuys so data can be collected and used across Wesfarmers' other retail brands – Bunnings, Kmart, Target and Officeworks.