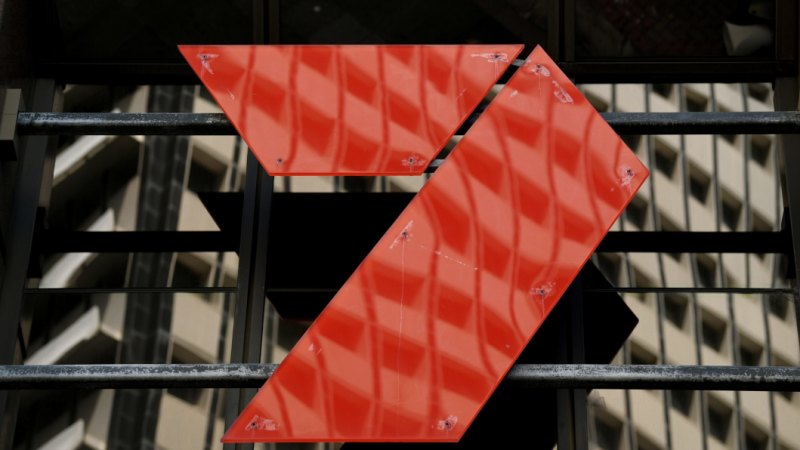 Michelle Fitzgerald is not accused of any wrongdoing.
Loading
Mr Fitzgerald worked for Seven West, which is controlled by billionaire Kerry Stokes, for more than 15 years. He was controlling the finances of Seven's television programming in 2016, with a budget worth hundreds of millions of dollars, when an audit detected some suspicious transactions. It triggered an internal investigation.
In April 2016, Seven West was granted a New South Wales Supreme Court order freezing millions of dollars worth of shares and properties owned by Mr Fitzgerald. It alleged he defrauded the company by paying false invoices to companies he controlled dating back more than 13 years. It later quantified the alleged fraud at over $8 million and referred the matter to the police.
"It is clear from the material before the court that a serious and ongoing fraud appears to have been committed by Mr Fitzgerald against his employer," said Justice François Kunc in the judgment granting the asset freezing order in April, 2016.
Last year, Mr Fitzgerald and Seven West reached a settlement whereby he repaid the money which had also been invested in his superannuation fund. The 2016 freezing order has now been rescinded.
The police have confirmed an investigation is under way.
"In March 2017, detectives from the Financial Crimes Squad received reports of the misappropriation of funds totalling more than $8 million by a former employee of a media network," said a police spokesperson. "Investigations under Strike Force Hamment are continuing."
Mr Fitzgerald did not respond to inquiries from the Sydney Morning Herald and The Age, but in an interview last year with News Corp papers he said: "My argument was always it was a legitimate service and it didn't really affect shareholders because the service had to be done." He also admitted it was "a ­stupid, stupid thing to do."
Seven West declined to comment.
The Shoebox Bookkeeping franchise founder, Yvette Coad, defended the decision to allow Mr Fitzgerald to operate the franchise.
Loading
"As is done for all franchisees, we have conducted the requisite investigations in relation to Mr Fitzgerald, and it is our understanding that there has been no conviction recorded against Mr Fitzgerald in relation to this matter," she said in an email.
"Again, as is done with all franchisees, Mr Fitzgerald is subjected to ongoing compliance, audit and disclosure requirements, so as to protect the clients of Shoebox Books. In the event that any of franchisees breach any of the ongoing compliance requirements, we would consider taking the appropriate measures to immediately address the issue."
The alleged fraud by Mr Fitzgerald was detected months before the Amber Harrison affair became public. Ms Harrison claimed Seven took adverse action against her after her relationship with Seven West chief executive, Tim Worner, soured by initiating an investigation into her alleged misuse of a corporate credit card.
A report by Deloitte Touche Tohmatsu identified $262,000 of unauthorised expenditure on her card.
Ms Harrison later refuted most of the claims of unauthorised expenditure.
At the Seven West shareholder meeting in February 2017 Mr Stokes was forced to defend the company's financial controls which had come into question after the two scandals became public.
Mr Stokes assured investors that he was "watching the till".
Sally Rawsthorne is a Crime Reporter for The Sydney Morning Herald.