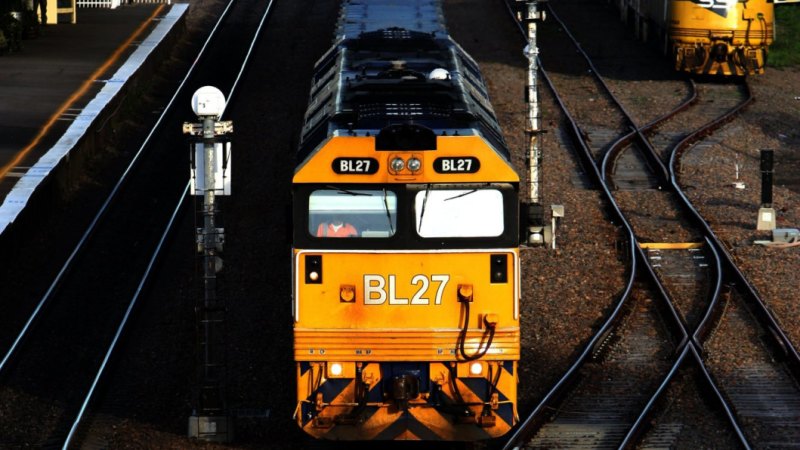 Justice Beach said he would have found in favour of the ACCC if not for undertakings Pacific National gave the court to guarantee fair access to the terminal by new competitors.
Loading
The ACCC argued against the effectiveness of these undertakings, saying Pacific National would still have the discretion to subtly frustrate and discriminate against competitors while not breaching the undertaking.
In his written reasons for the decision, Justice Beach said the ACCC had "considerably exaggerated" the extent to which Pacific National could use the terminal to disrupt any competitor trying to challenge it in the Queensland rail market.
"[Pacific National] has an incentive to operate the [terminal] in an efficient manner which maximises the throughput," Mr Beach said.
"The threat of being found to have breached that undertaking, which would be a contempt of court, is a powerful incentive for [Pacific National] to comply."
Pacific National will also be required to publish key performance indicators (KPIs) at the terminal, including if trains and trucks were ready for departure in time, which Justice Beach said would reveal any difference in the quality of service it provides to itself and to competitors.
There is an air of unreality to the ACCC's criticisms.

Justice Jonathan Beach
The ACCC said the KPIs needed to include other measures such as how often containers were damaged.
"Containers are all inspected before leaving the terminal," Justice Beach said. "There is an air of unreality to the ACCC's criticisms."
Justice Beach said the ACCC's claims that the undertaking would take significant supervision by the court was unfounded, especially considering it required Pacific National to make its standard terminal services agreement terms available, giving other terminal users access to the usual contractual remedies.
Other terms of the undertaking include a compulsory mechanism for Pacific National to expand the terminal's capacity; to keep other user's information confidential; non-discrimination clauses; and audits to ensure Pacific National's compliance with the undertakings.
At the same time, no such pro-competitive mechanisms would be in place if the terminal continued to be owned by Aurizon and was bought by a company other than Pacific National, he found.
ACCC chairman Rod Sims said on Wednesday that the court's decision to wave the terminal sale through called the effectiveness of the nation's takeover laws into question.